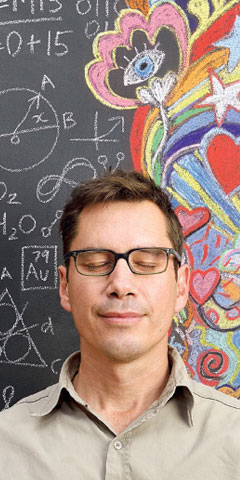 Innovation Intelligence® Out-performing the competition to consistently build shareholder value
While many factors can impact an organization's ability to leverage information and new ideas to grow and expand their business, some "winning" companies are able to consistently out-perform their competition and increase value in a sustainable way. At Altair we feel this competitive edge is a quantifiable attribute which we have defined as Innovation Intelligence.
An organization's level of Innovation Intelligence takes into account cultural aspects and the systems employed to foster and nurture innovation. It can have an affect on product development and service creation, as well as on operational efficiency and product/service marketing and delivery.
| | | |
| --- | --- | --- |
| | | We help the innovation intelligence of some of the world's leading companies. |
Innovation Intelligence Quotient™Measuring Your Company's Ability to Innovate
Similar to an individual's intelligence quotient or IQ, Altair believes every organization has a measurable Innovation Intelligence Quotient™ (IIQ). Determination of an organization's IIQ is multi-faceted taking into account attributes such as corporate culture, customer and employee satisfaction, patents and intellectual property, technology adoption and application, market perception, leadership, business agility, and many others.
To introduce you to the IIQ concept, we invite you to take our IIQ perception survey to see how your scores rank against others as well as more formalized industry rankings. We will continue to roll out new IIQ survey components periodically so check back regularly to learn more about IIQ and for ideas to increase your organization's ability to innovate.
Increasing Your Company's IIQBuilding the culture, empowering people and applying technology
Altair prides itself on its business culture that enables open, creative thinking, deeply valuing our employees and their individual contributions towards our clients' success. In this way, our passion in developing and applying technology in new and inventive ways allows Altair to help our clients increase their level of their innovation intelligence as well as our own.
We invite you to explore our technologies, services and their application through the eyes of our valued customers for ideas and areas where you may be able to raise the level of innovation intelligence within your own organization.
Case Studies

This short video shows examples of automation and standardization of the analysis processes as implemented at RUAG Space using HyperWorks.

Watch the Video

Altair Thinklabs is proudly working together with Eastman Innovation Lab and Blake Leeper, US Paralympics Gold Medalist, on a clean sheet, human-centric design approach to advance running prosthetics technology.

Watch the Video

Learn how Specialized analyzed and improved the aerodynamic performance as well as optimized the weight and structural efficiency of the new S-Works Venge frame.

Watch the Video